Event
Fujiyama Dormitory
Room Share / Private Rooms
Available
MFMF01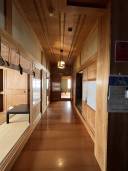 Monday to Friday  Mt, Fuji Proguram
Starts Every Monday!
One unit;Check-in on Sunday, classes Monday through Friday.

You can join from 1 unit up to 4 units.



Lessons
3 hours lesson on weekdays
9:00 a.m. – 11:50 a.m.(50min ×3)
The course is focused on the acquisition of practical Japanese conversation useful in real life.
Ideal for
those who are studying Japanese for the first time,
those who want to enjoy learning Japanese and sightseeing, and
those who want to use what they have learned immediately.
If you understand a little Japanese,
your trip to Japan will be 150% more enjoyable.

Activities

Fixed activities(Free)
3 fixed Activities are Planned after classes
Old houses Visiting and wear Kimono
There is an area lined with thatched houses by a lake Saiko. Mt,Fuji can be seen beautifully, and visitors can try on kimonos.
The Loyalty Pagoda Visiting
Fuji and the five-story pagoda can be seen together.
If you draw a fortune at the shrine, it will tell you your future.
Japanese Cooking Class
Cooking with Japanese people.
Learn how to cook and please serve them to your friends and family when you back home.
Menu will change depending on timing and season.
If you have any requests, please comment.
Optional activities
Sake brewery tour
Rainwater that falls on Mt. Fuji is filtered over a period of 50 years to produce very mellow water.
We will visit a local sake brewery that uses this water to make sake and whiskey, and taste the products. Minors are also welcome to visit.
Calligraphy
Character is heart!
When you write beautifully, your heart is also beautiful.
You can make your own original T-shirts by writing on your own T-shirts.
The characters will not fade away even after washing.
Tea ceremony
Why not enjoy the harmony of slightly bitter tea and seasonal sweets?
Once-in-a-Lifetime Meeting 一期一会(Ichigo-ichie)
Let's enjoy this moment in your life, only now, only here only us.
Stand Up Paddleboard
First-time? No worries!
At first, you can paddle sitting down, and when you get used to it, you can stand up.
Depending on the weather, a different menu may be offered. Those who have already paid will be refunded the difference.
Skiing / Snowboarding
      Let's ski Mt. Fuji!
There is a ski resort area near the school with a full beginner courses! 
The cost includes transportation to the ski resort, wear and ski or snowboard rental, and lift fees.

 Accommodation

One room per group up to 4 people.
More than 2 people of group, Your group can use the room for private use.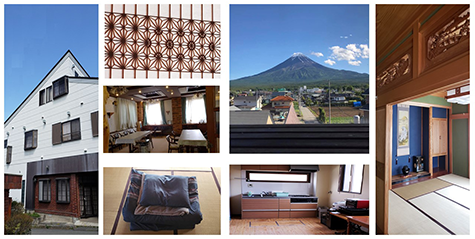 Check-in from Sunday 10:00AM, the day before course start.
Check-out on the Friday 2:00PM , the day course end.
If you participate alone, and use a room by yourself, the cost will be charged the same as above.
For those who check-out on Saturday, the day after the course ends, plus 7,000 yen.
Check-out time is Saturday by 10:00 AM.
ACCOMODATION
Price and payment
1791-5, Funatsu, Fujikawaguchiko-machi, Minamitsuru-gun, Yamanashi, a
Japan. Postcode 401-0301
〒401-0301 山梨県南都留郡富士河口湖町船津1791-5