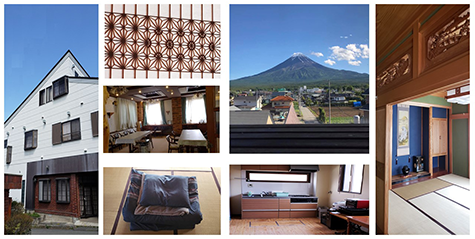 The dormitory of FJLS is located in a walking distance of 7 minutes from School. The residence has a communal kitchen, bathroom, toilet and study hall. Cooking wares, microwaves, dishes and fridges are available for shared use as well.
| | |
| --- | --- |
| Dormitory entrance fee | ¥15,000 |
| Dormitory fee | 20,000 / month |
| Number of people | 1 Room for 3 – 5 person |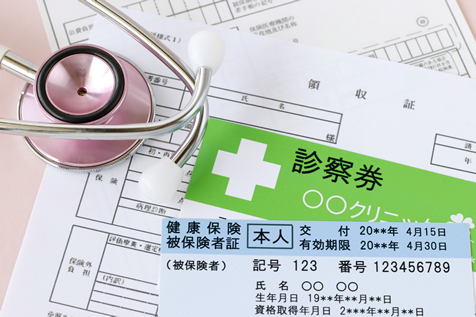 National Health Insurance
National Health Insurance is the official insurance of Japan. It is compulsory for one who lives in Japan for more than 3 months. The National health Insurance covers the 70% of the total medical expenses when you visit to a hospital or dentist because of any sicknesses or injuries. Students only have to pay 30% of the total medical cost.
The insurance fee is variable from resident area and usually cost ¥1,000- ¥3,000 per month. If you had no income in the previous year then please ask for reduction while applying for insurance. You can pay ¥1,000 per month.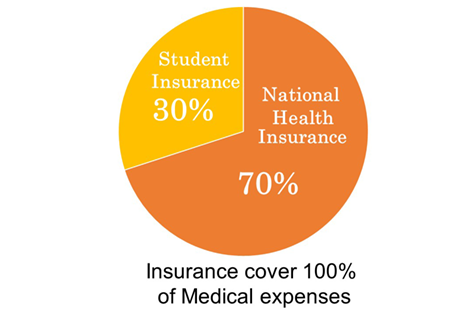 Student Insurance
The Student Insurance is an insurance of FJLS for our students. National Health Insurance will cover 70% of the total medical expenses and the remaining 30% will be cover by FJLS Student Insurance. All students at must enroll in the insurance system. The system covers injuries caused by various accidents, illnesses, and other rescue expenses.
※ The insurance fee is 13,200 per year excluding tuition fees.
Students with a student visa must take "part-time working permit" to engage in part-time job. Students can only work up to 28 hours per week. During the semester breaks or long-term holidays like Golden-week or New Year's holiday, students can work fulltime(up to 8 hours per day).
Minimum wage

The minimum wage per hour in Yamanashi Prefecture is 810 yen. If you work around 100 hours a month during the semester, you can earn more than 80,000 yen. During the semester breaks if you work around 160 hours a month then you will definitely make a good amount of money.

Proper Use of Salary

You can use your earned salary to pay tuition fees, to buy your wants or etc. But we recommended students to use it wisely. For example, paying the examination fee for Japanese language proficiency test or in purchasing black suits or shoes for job interviews.
The tuition fee and dormitory fee of FJLS is affordable and lower than other Japanese language school because we believe "money is time". If tuition fees and rents are expensive then students have to engage in longer working hours to earn more money, resulting less time to study. Therefore, students at our school can study Japanese for longer hours and reach their goals.
Additionally, students will have less financial stress and they can also learn more of Japanese culture. We, at FJLS, believe providing reasonable school fees and dormitory fee is the best way to support our students.
4
Information nearby Fujiyama JLS
FJLS is located in Fuji-Kawaguchiko, Yamanashi Prefecture. Fuji-Kawaguchiko is a small town with the population of 25,000 people. This place is one of the famous tourist destinations of Japan. Every year around 560,000 tourists visit this city. There are many tourist attractions in this place like Mt. Fuji, the five lakes, historic shrines, museums and etc. Here people can also enjoy seasonal activities; the cherry blossom in spring, hiking Mt.Fuji and fireworks in summer, grape picking and autumn leaves (colourful scenery), skiing and ice hole fishing in winter.
This area is surrounded with hotels, restaurants and many other businesses, which is a plus point for students in finding part-time job easily. The success of studying abroad begins with selecting suitable place to study.
Kawaguchiko Station ( train and bus ) 20 minutes walk(1.7 km)
Library 4 minutes walk (350 m)
Lake Kawaguchi 18 minutes walk (1.5 km)
Fujikyu Highland (theme park) 4 km 7 minutes by car
Shinobi no Sato (Ninja school) 9 km 15 minutes by car
Hotels, guest houses, restaurants, cafes, bakeries within walking distance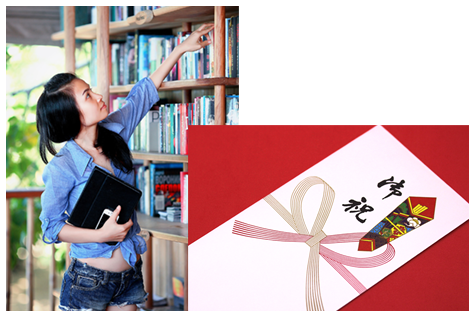 Nomination criteria for receiving the Principal Award
Student must have good attendance record and excellent grades
Student must get a recommendation from the admission office or from the teachers
Student must have been enrolled in FJLS for one year or more
The selection committee selects the nominated student.