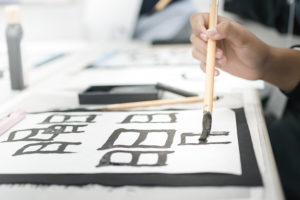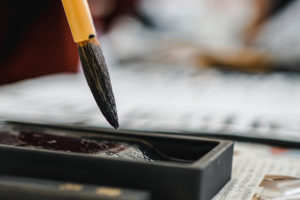 即位の礼 2019年10月22日(火曜日)
Sokui no ree
The ceremony of accession  22,October,2019. Tus
日本の皇室は世界で最も長い歴史があります。
Nihon no kooshitsu wa sekai de mottomo nagai rekishi ga arimasu.
The Japanese imperial family has the longest history in the world.
2019年10月22日、126代目の天皇(徳仁様)が、新しい天皇として即位することを宣言しました。
2019nen 10gatsu 22nichi、126daime no tennoo (Naruhito sama )ga、atarashii tennoo to shite sokui suru koto wo sengen shimashita.
The 126th Emperor (Naruhito)declared that he would become the new Emperor.
そして日本と世界が平和で豊かであることを希望するとスピーチをしました。
Soshite nihon to sekai ga heiwa de yutaka de aru koto wo kiboo suru to supiichi o shimashita.
And, He made a speech he hopes peace for Japan and the world and
写真は、即位の礼の日に、学生が書いた書道です。
Syashin wa sokui no rei no hi ni, gakusee ga kaita syodoo desu.
Here are the photos in which students wrote calligraphy on The ceremony of accession.
良いでしょう?
iidessyo?
So nice aren't they?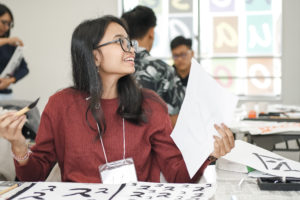 ふじやま国際学院
FUJIYAMA KOKUSAI GAKUIN
Fujiyama Japanese Language School