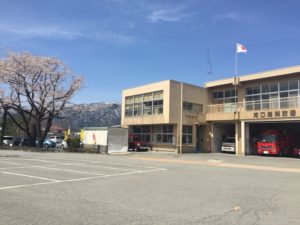 日本は地震がとても多い国です。
地震のほかにも津波や火山の噴火など、様々な災害が身近にあります。
そのため日本の学校や会社では防災訓練を毎年行います。
Japan encounter an earthquakes often.
In addition to earthquakes, various disasters such as tsunamis and volcanic eruptions are prone.
Therefore, Japanese schools and companies conduct disaster prevention drills every year.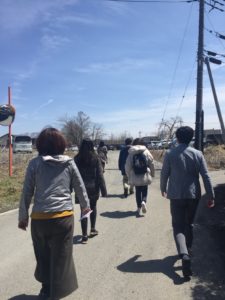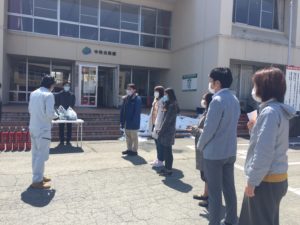 私たちふじやま国際学院でも防災訓練を行いました。
学校から近くの避難所まで実際に歩き、役場の方から話を伺いました。
We also conducted disaster drills at FJLS.
We actually walked from the school to a nearby shelter and heard from the city officer.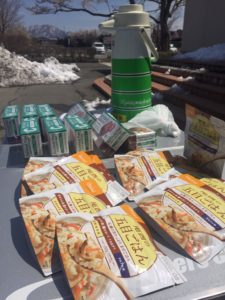 避難所には災害のときに食べる食べ物があり、実際に食べてみました。
There is food to eat at the shelter in case of a disaster, so we actually tried that.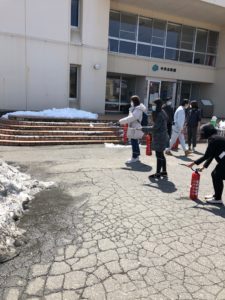 火事の時に使う消火器の練習もしました。
We practiced how to use a fire extinguisher.
災害がないことを祈っていますが、準備はとても大切です。
We hope there is no disaster, but preparation is very important.
ふじやま国際学院 2020年4月
Fujiyama Japanese language School in April 2020