Fujiyama Japanese Language School regularly invites Japanese people to the classroom to communicate with international students in Japanese.
This event is called "Free Talk" 
ふじやま国際学院では、定期的に日本人の方を教室に招き、留学生と交流する場を設けています。
Until now, We have often taken place chatting parties with tea and snacks, but this semester, we held a poster session by students.
今まではお茶やおやつを食べながらおしゃべり会が多かったのですが、
今学期は、学生によるポスターセッションを行いました。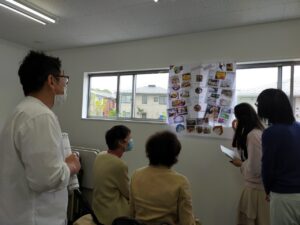 About Cambodian eating habits!
カンボジアの食生活を中心に発表!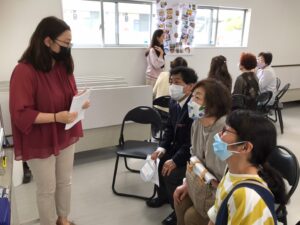 About Mongolian ger (a mobile dwelling used by nomads)!
モンゴルのゲル(遊牧民が利用する移動可能な住居)についての発表!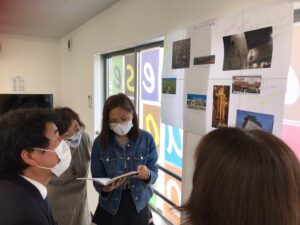 About the charm of Ulaanbaatar, the capital of Mongolia!
モンゴルの首都、ウランバートルの魅力についての発表!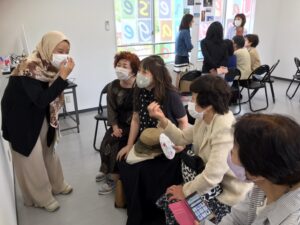 About diversity of people, animals and plants, mainly in Indonesia and neighboring countries!
人や動植物などの多様性がテーマ。インドネシアや周辺諸国を中心に発表!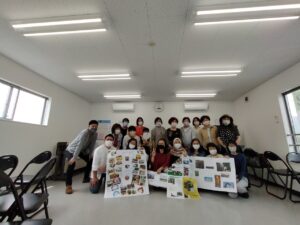 Group photo after poster presentation. The presentation was over and students are relieved~~
ポスター発表後の集合写真。学生は発表が終わり、ほっとしています。
Unfortunately, this time, due to the influence of the Covid-19, we did not open the public offering for atteinding this session, but invited the members of the Fujikawaguchiko Town International Association to the classroom and devised and implemented thorough measures to prevent infection.
I hope that the day will come when we can return to the life without worry and many people can come to our school again.
残念ながら新型コロナウイルスの影響で、今回は一般公募はせず、富士河口湖町国際交流協会の皆さまを教室にお招きし、感染予防の万全の対策を練り実施しました。
早く心配のない世界に戻り、またたくさんの方にご来校いただけるような日が繰ればと願っております。
In that case, we will inform you about the event on our website!!!
その際は、大々的にホームページでイベント案内をさせていただきます!!!
Fujiyama Japanese Language School
ふじやま国際学院
  ◆富士山の麓にある日本語学校 School at the foot of Mt. Fuji
  ◆留学生の日本語クラス Long-Term Program
  ◆短期日本語コース   Short-Term Program